Home

/

Model S 18Hp 42" Multi Deck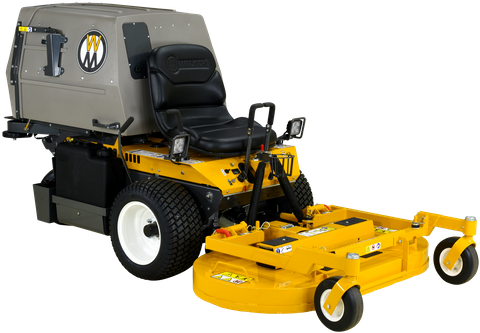 Model S 18Hp 42" Multi Deck
MS18DU42-2WEB
The S18 continues to build on the Model S platform with an 18 HP engine and Walker's patented Grass Handling System with Thru-Shaft PTO. It is faster and more powerful, and with reduced weight, the S18 is designed to be productive and efficient. Able to run 36 to 56 inch decks, the new S18 is the perfect choice for residential properties, gated yards, and demanding customers.


Type: Collection

Power: 18 HP

Engine: Briggs & Stratton Vanguard

Ideal Application: Residential Properties, Small Commercial Properties

Key Attributes: Compact, Agile, Productive


Specifications
Engine Briggs Vanguard V-Twin
Fuel System Carb
Cooling System Air
Displacement 570 cc (34.8 cu. in.)
Max Power 18 HP @ 3600 RPM
Max Torque 29.2 ft-lbs
Fuel Capacity 4 gal (15.1 liter)
Grass Handling Collection
Seat Standard Seat
Weight 636 lbs (289 kg)[1] Tractor Only 827 lbs (375 kg)[2] Tractor with C42 Deck
Dimensions 46.5 in (118 cm)" H x 43.25 in (110 cm)" W x 89.25 in (226.5 cm)" L[2]

With the addition of the Walker MULTI-DECK® the Walker Mower is now more versatile than ever. This cutting deck has the capability to collect, side-discharge or mulch the grass and, true to Walker reputation, it does each job beautifully.


Five Reasons to Choose MULTI-DECK®
One mower does three types of mowing.
Quick, easy changeover of cutting modes (no tools).
Professional results in each mode.
High quality, fully welded construction.
Swing-back Mach II blade system for optimum mulching in your conditions, and protection against impact.
Stock Level:
Out of Stock
Specifications
Minimum Buy:

1

Shop by Brand:

Walker

Shop by Range:

Zero Turn Mowers
Customer Reviews and Ratings
No Reviews
Be the first to review this product!